MANAGEMENT AGREEMENT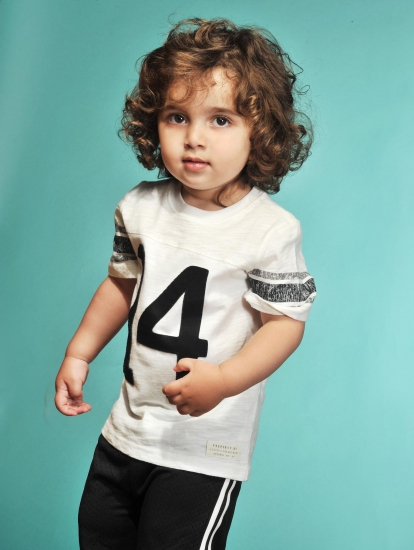 MAX AGENCY, an Ontario corporation, having its principal place of business at 2063 Yonge Street, Suite 202, Toronto, Ontario M4S 2A2
WHEREAS the Client wishes to retain Max Agency, on a non-exclusive basis, as his or her agent and manager in respect of modelling, acting and talent assignments, and Max Agency has agreed to be so retained, subject to the terms and conditions hereinafter set forth;
NOW THEREFORE, in consideration of the mutual covenants herein contained and for other good and valuable consideration, the receipt of which is hereby acknowledged by each of the parties, the parties hereby agree as follows:
1. Max Agency is hereby retained by the Client, on a non-exclusive basis, as his or her agent and manager in respect of modelling, acting and talent assignments to be performed by the Client (the "Services"), and Max Agency agrees to be so retained, subject to the terms and conditions herein contained.
2. During the term of this agreement, the Client shall have the following duties and responsibilities
(a) to attend all classes, if any, paid for by Max Agency;
(b) to attend all auditions in a timely manner;
(c) to promptly return telephone calls from Max Agency and its representatives in a timely manner;
(d) to notify Max Agency of any changes in the Client's address or telephone number referred to above;
(e) to notify Max Agency if any other agent or other person represents the Client in respect of the Services;
(f) to provide not less than 48 hours' prior notice to Max Agency in the event that the Client will be out of town for a period of greater than 3 consecutive days;
(g) to conduct himself or herself at all times in a professional manner in conformity with public conventions, morals and standards of decency, and not to do or commit any act or thing that will degrade Max Agency or subject it to public contempt, scorn, ridicule or disrepute, or to shock or offend the community, or to prejudice its standing in the community or in the talent and modelling industry in general; and
(h) such further and other responsibilities and duties as may, from time to time, be agreed as between Max Agency and the Client.
(i) if you miss any classes paid for by MAX Agency without a written notice, you agree to pay a $75 penalty.
3. For its services hereunder, Max Agency shall be entitled to an agency Commission (the "Agency Commission") equal to (i) 20% of all monies received by or on behalf of the Client for work performed in respect of the modelling Services booked by or through Max Agency; and (ii) 15% of all monies received by or on behalf of the Client for work performed in respect of the acting or talent Services booked by or through Max Agency.
4. The term of this agreement shall be 1(one) year. Not withstanding the preceding sentence, either party shall be entitled at any time by not less than 15 day written notice to the other to terminate this agreement. The termination of this agreement shall not relieve the Client of its obligation to pay any amounts owing to Max Agency on account of the Agency Commission which have accrued prior to the effective date of such termination.
5. The Client covenants and agrees to provide to Max Agency such number of professional pictures, composite cards and headshots as Max Agency may reasonably request from time to time, all such material to be in accordance with prevailing industry standards. In the event that the Client has not obtained such material, Max Agency may recommend a photographer; notwithstanding such recommendation, the Client shall be free to retain a photographer of the Client's own choosing.
6. The Client hereby authorizes Max Agency to use, and to authorize others to use, and grants the right to use and license to others, the Client's name, likeness, portrait, picture and biographical material, and to advertise, publicize and reproduce same in all forms of media, in connection with the engagement hereunder.
7. The Client expressly acknowledges that no representation or warranty has been made by Max Agency, its representatives or agents, either orally or in writing, as to any guarantee of future profitability, income or work as a result of entering into this agreement with Max Agency, being represented by Max Agency or otherwise.
8. This agreement shall be governed by the laws of the Province of Ontario and the federal laws of Canada applicable therein. This agreement may be executed in one or more counterparts which, together, shall constitute an original copy hereof as of the date first noted above.