Max talent, Olivia O., has an impressive resume! As an ice skater and an ice dancer, she has participated in several championships. She is the Guinness World record holder for the fastest spin on ice skates and a Polish National Ice Dance Champion. 
She spoke to us about her journey, her passion for ice dancing, her charity work, and her future goals.
Max: Tell us a bit about you and your background.
Olivia: I am18 years old. I was born in Warsaw, Poland and I came to Canada with my parents when I was 3 and we lived in Halifax, Nova Scotia. I didn't speak any English when I arrived, but I now speak 3 languages.
Max: Your resume is impressive. How did you start this journey?
Olivia: When I was 5, my mom took me to the ice rink. She said that as we live in Canada, I have to learn to ice skate! I remember my first time on ice. I must have fallen 100 times but I kept getting back up until I could stand on my own. As soon as I could skate properly, I wanted to be a figure skater because you didn't have to wear a helmet!
Max: You hold the world record for the fastest spinner on ice! How did this happen?
Olivia: I was on the ice every day and eventually started to do well. I had always loved spinning and my coach could see how fast I was. So we checked with Guinness World Records to see what the record for the fastest spinner on ice was and we thought I could beat it.
I practiced for nearly 2 years and in 2015, when I was 11 years old, I went to the National Stadium in Warsaw and broke the world record. My spin was digitally timed at 342 rpm which is 34 rpm faster than the previous record held by a Russian skater. There were thousands of people there and live TV. The event raised a lot of money to help make wishes come true for sick kids in Poland. My record still stands today.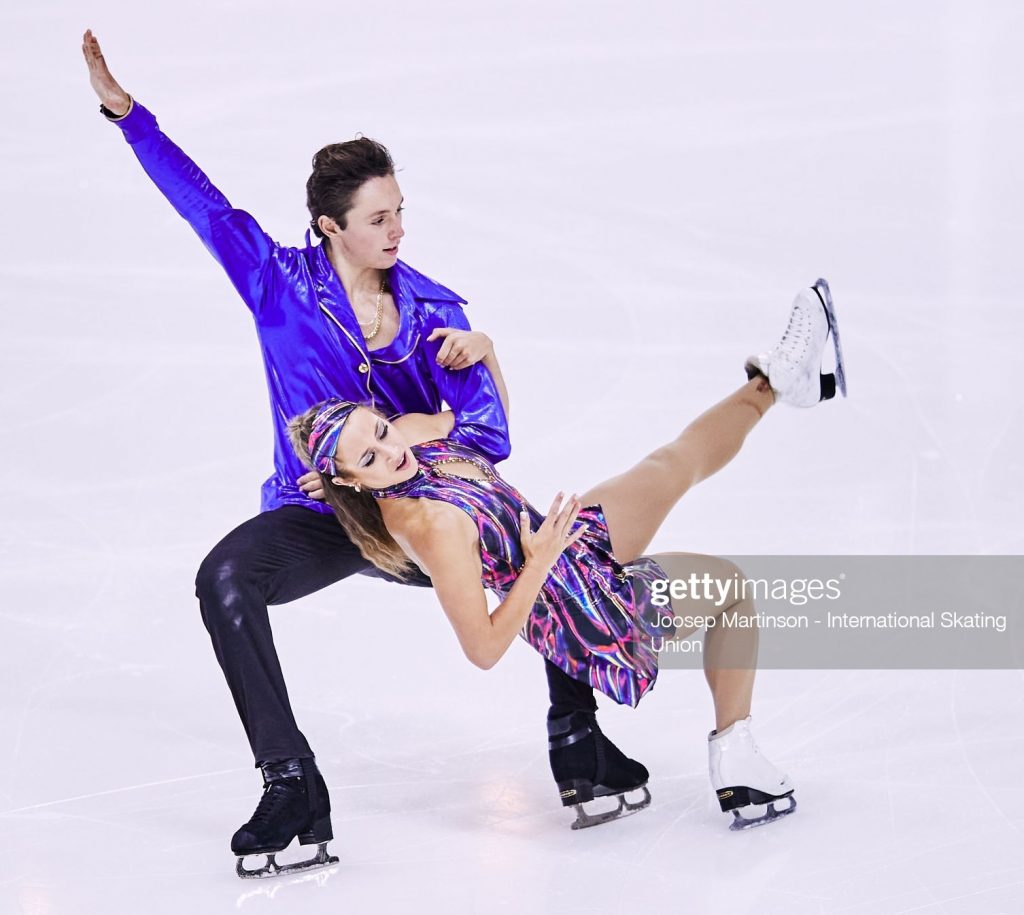 Max: Tell us about your accomplishments
Olivia: I continued to progress with my skating and I won both the Juvenile Provincial and Atlantic Canada Championships. But I knew that what I really wanted was to become an ice dancer.
So, with my parents support, we moved to Barrie, Ontario, so that I could train full time at the Mariposa School of Skating. Within a year, I found an ice dance partner from Moscow, Russia, who came over to train with me and together we competed internationally. We qualified for the World Junior Championships.
To develop as an ice dancer I knew that I needed to work hard as a junior skater for the next three seasons and so I switched partners – and it paid off. We are the current Polish National Junior Ice Dance Champions, ranked #1 in Poland and we represent the country on the International circuit.
Max: You also volunteer for the youth community and sick kids. Tell me about that.
Olivia: Since my world record, I have always combined my love of skating with my passion for helping less-fortunate children. I have personally granted the wishes of 30 sick kids in Poland and through my cause "Skating for Young Heroes" I have helped organize and participate in major galas & virtual events for over 1000 children suffering from terminal illnesses or life-limiting conditions. I was recently appointed International Youth Ambassador of Wishsurfing.pl, which in its first 12 months has granted the wishes of 240 sick kids.
Max: Among all your accomplishments, which are you most proud of?
Olivia: I am proud of my skating achievements and charity work. I have been recognized in the House of Commons and I am listed in the Polish Consul's list of "Notable Polish Canadians", but I am most proud of my world record. I didn't realize it at the time, but this gave me the media platform and recognition to be able to do everything I have achieved.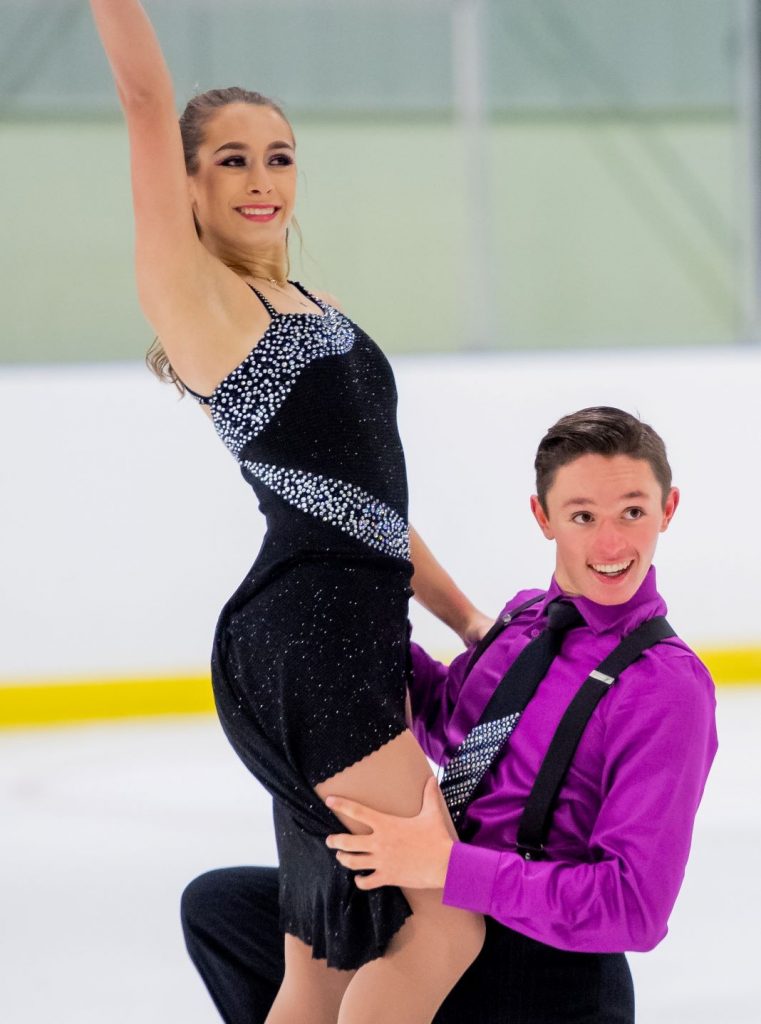 Max: You must spend a lot of time training and traveling. Yet, you are successful at school too. How do you balance everything?
Olivia: I have just graduated from Innisdale High School, Barrie, with a 90.5% average. Thanks to the school's co-op program with Mariposa School of Skating I was able to schedule my studies to accommodate my training and travelling. Without this program it would not have been possible.
Max: What are your goals for the future?
Olivia: I have one year left on the junior circuit and I hope to reach next year's World Championships in Sofia, Bulgaria. After that, my goal is to continue to improve and do well on the senior European and World circuits, hopefully representing Poland at the Olympic Games in the future. I will continue with my further education online and I will be expanding my charity work through a new platform which I will be launching later this year, "Start_2_Liv". Using the life-lessons I have gained, this will be a dedicated site to help teenage girls, with daily posts & weekly podcasts on: diet & healthy eating; the importance of exercise; body wellness & mind techniques; confidence, leadership skills & giving back.
Max: All of what you do requires dedication and hard work. Do you have any tricks/tips to stay motivated and push yourself? 
Olivia: When I was a younger teen I also suffered greatly from stress, anguish, torment, bullying and injury. I was so lucky to find my passion in life and the support I needed to help guide me through. I have had many coaches in my career but the most valuable has been my mental trainer. Without this I'm not sure I would have made it.
So my advice to all young people is to find a passion and a cause, no matter what it is, and make it the most important thing in your life.
Max: How do you connect your background with acting/modeling?
Olivia: As an ice dancer, I am acting, performing and dancing all at once. The difference is that I am doing this at high speed on blades just 1mm wide, with zero margin of error. As a high performance skater I am in front of a live audience and on TV and I have to conduct many media interviews which gives me the confidence and posture to act and/or model. Joining Max Agency seemed like a natural step in my career and Max's acting classes have also really helped me with my performance on ice.
Max: What is your dream role?
Olivia: My dream role is to be cast in a television show/movie or be the face of a major international sports brand.
Max Agency is a successful Model and Talent Management agency in Toronto representing men, women, and children in providing models, actors, and entertainers for the film, television, fashion, and advertising industries. 
To start your career in modeling and acting like, Apply to be discovered now!
For more daily content, follow us on Facebook, Instagram, and Twitter!