Today's Talent Spotlight is Daxx W.
Daxx is 30 years old with a drive stronger than ever! He never stops smiling no matter what and tries to pull positives out of any negative. He is a hard worker, which makes us proud to have him on our roster!
Daxx has a mixed background, his father is half black Scottish Canadian and his mother is of Polish descent. He graduated with honors from high school and completed a college course in solar panel technologies. He's worked different jobs such as landscaping, interlocking brick, fencing, decks, etc.

Currently, Daxx is working full-time at food basics as their assistant produce manager, and part-time at the 420 store. He enjoys keeping busy and is not afraid of hard work. He spends time with his family and friends in his spare time, listening to their hardships and giving the best advice that he can.
Daxx's hobbies include golf with his father, skydiving, boating, and snowboarding, among others. He also goes for rides on his street bike, or in his sports car, which he's worked super hard for.
Daxx shares "When I see something I want, I go get it, and I don't look back", he is very happy to see that he is achieving his goals. Next, he is working towards buying a house, exercising more, and eating healthier.
Daxx got into modeling for the challenge and energy that he has to give. Performing and making people around him smile makes him happy and gives him a sense of fulfillment. Acting/modeling allows him to express his hidden emotions. Looking good makes him feel good.
Experience with MAX, Toronto Talent Agency
"My experience with Max Agency has been so exciting. The staff was exceptionally helpful in showing me what steps I was required to take to complete my portfolio in a professional manner. Although it hasn't been profitable yet. I have had about 5-6 opportunities to send in my audition but to date, I haven't been chosen. I will continue to send in an audition when called upon and continue to stay in touch with Max agency as I truly believe when you work hard on your goals you are only going to succeed."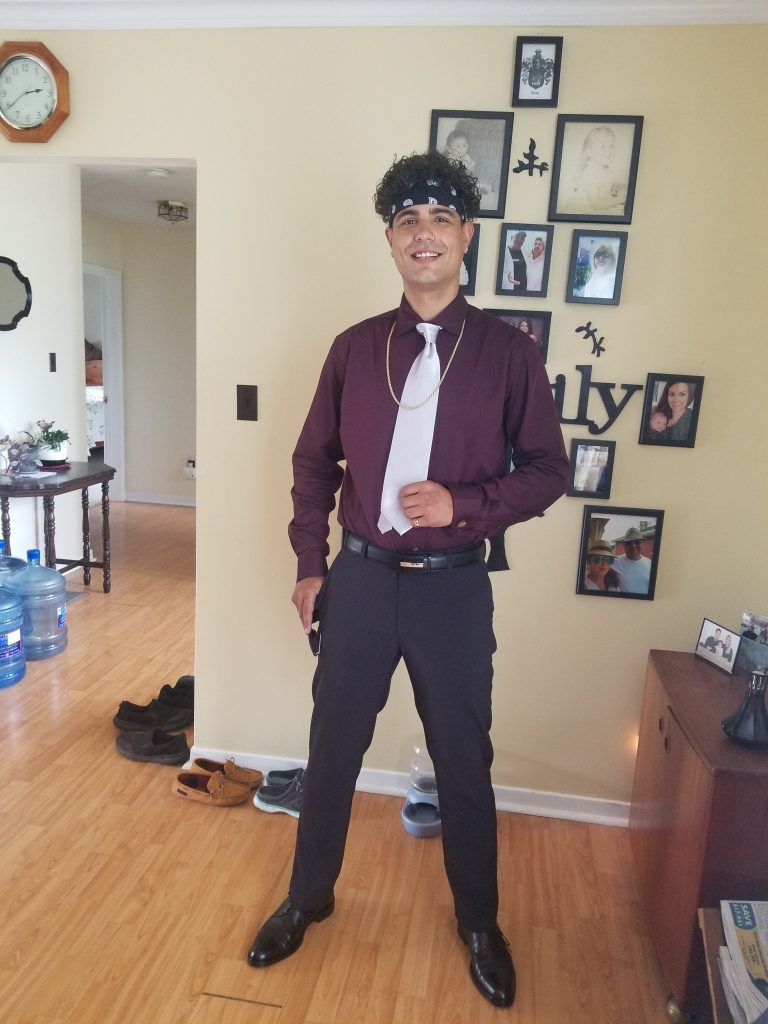 What is your dream role?
"My dream role would probably be a Calvin Klein model. Mabey do some travel modeling somewhere warm due to the fact I have never traveled anywhere."
What is the best advice that you've been given in this industry?
"The best advice I've been given is to be patient. Don't give up. Stay in touch with the agency and never be afraid to ask questions."
To conclude, Daxx shares, "I was born August 19th, 1991 which makes me a Leo. Embracing that allows me to have the drive and focus I have, despite knowing life is a challenge. The world is filled with love and hate. Wherever life takes me, I will stay focused, work hard and live life to the fullest."
Did you know that MAX Agency is always seeking new models and actors to fill roles in commercials, TV series/film, and print? Don't wait another day to pursue your dreams, get discovered by MAX today!
For more weekly MAX news, updates, announcement, and industry tips, follow us on Facebook, Instagram and Twitter! Never miss a moment with MAX Agency.
If you want to join our roster, apply here.
To see our awesome talent check out our roster.
Have any questions? Read our FAQ or contact us at info@maxagency.com