Our Talent Spotlight is for Cassandra T., who is a Toronto actor and model. She graduated from York University's Theatre program, specializing in devised theatre, playwriting, and dramaturgy.
Cassandra's interest in the craft of acting began in grade 8 when her teacher got the class to create and perform a silent skit. When it was time to choose a high school to go to, she auditioned at an Arts school to pursue theatre and acting, but sadly, was not accepted.
Not letting that disappoint her, she took advantage of the drama classes that her school offered and auditioned for the school plays. She took the time to develop her craft.
Not being accepted after putting effort into an audition can be disappointing. How do you deal with this?
"I grew to realize that there will be a million No's before I get that one perfect yes. Until then it's important for me to stay positive. I know that one big job will come one day and It's all a waiting game. In the meantime, I will be continuing my craft and just taking it one audition at a time. "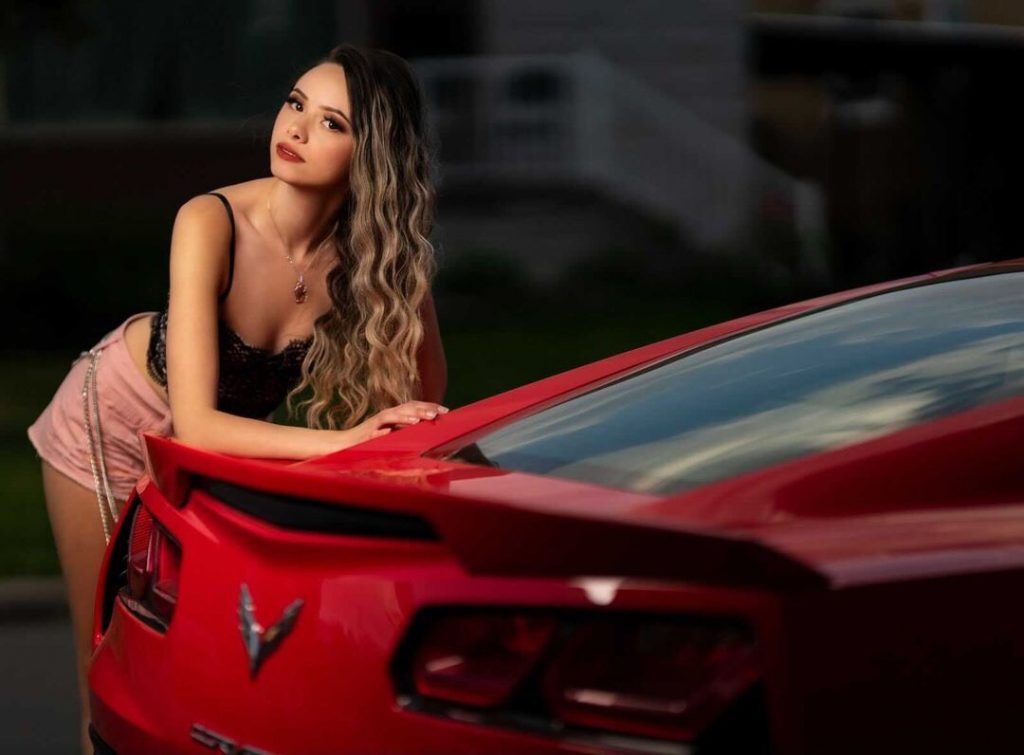 When it came time for college/uni, she auditioned for 2 universities- for which she practiced and rehearsed for months. Both had difficult requirements, but she felt good about her performance. She eventually got accepted to York University's program.
"I liked the aspect of York making everyone feel connected and accepted. Also, the people there just seemed more relaxed and happy. I was thrilled [to be accepted by York University]. I feel like everything happens for a reason.
My studies at york developed me into a strong collaborative artist and I am so thankful to all my professors and peers who have been there with me. I wouldn't have been the actor I am today, I wouldn't have met the friends that I met and reunited with. "
How was it to study theatre? What was your routine like?
At York, it was very memorable and exciting but also stressful, of course . My routine included some of the following; I had a theatre history course, acting technique class that was based off devised theatre – which is a lot of internalization and body work.
In the morning of my specialized classes we would do yoga for half an hour to an hour! This was so relaxing and important for us to get connected to our breath and our body before diving into the work. Throughout the class we built characters and pieces that were highly improvised and collaborative.
My class only consisted of about 20 students in my specialized stream. I also specialized in script writing and dramaturgy which was a lot of fun and began writing a script that I really am excited to continue even after graduating."
What is the most valuable lesson that you have learned during your time at York U?
"A very valuable lesson I learned at York.. I would say would be to always live in the moment, and to not take everything so seriously. My program was very competitive – this helped me to realize my worth and not to compare myself to others. Not everything lasts forever and if something bothers you in a single moment, do not stress. You probably won't remember it in a couple months or that same time next year."
After graduating, Cassandra went into background work to become unionized. Her first gig was as a featured extra in the Disney Channel movie "Spin", which just premiered a few weeks ago. She is featured in at least 10 shots as the DJ Judge.

Congratulations on your first gig! How was the experience?
"Thank you! It was my first background gig which was new all on its own. Out of about 100+ Background performers they picked out about 7 people including me! From that 7 I was then one of the final 2 chosen to be featured as a DJ Judge."
Volunteer work and philanthropy
Other than her acting career at York, she also founded a sorority, named Gamma Delta Nu.
Cassandra shares, "We pride ourselves on Unity, loyalty, and respect. The reason I wanted to start this sorority was to meet new friends who have similar interests and completely different interests and a variety of backgrounds and bring them all together to form something unique.
One of the biggest stereotypes that people have when they think of Greek life (sororities and fraternities) is that we are all about partying and drinking. This might be true 5% of the time… but greek life is so much more and stems from years back.
One of our biggest accomplishments is hosting philanthropy for our chosen charity – Alzheimer's Society of Canada and raising $800 in just our first year running our first event. We started with only five founding mothers, so we thought of ourselves as very accomplished. Now being a York and Gdn alumnae – I know with over 26 active girls I can only look forward to what is held in store for GDN (gamma delta Nu). "
Hobbies and Interests
Cassandra played soccer and football. She played on a soccer team all throughout highschool on the team and on a team outside of school. At University, she played intramural soccer and football with guys and girls – "this was alot of fun and helped me relieve stress in uni. it felt good to just run on the grass."
In her free time, she makes vegan candles and soaps with 100% aromatherapy that she sells through her online business.
She is also getting into rollerskating (the quad wheels) which has been challenging, but she is determined to learn.
MAX Agency is a successful Toronto acting agency representing men, women, and children. MAX Agency is involved in providing actors, models, and entertainers for the film, television, fashion, and advertising industries.
Do you want to be an actor or a model? Join the top Toronto talent agency! Apply now to be discovered!
For more daily content, follow us on Facebook, Instagram, and Twitter! Never miss a moment with MAX Agency!
For more of our awesome talent check out our roster!