If you are used to acting in theatre, it may take a few adjustments when switching to screen acting.  Acting in front of a camera requires its own set of skills which is usually developed over time and with experience. However, the following tips will help you to get on the right path.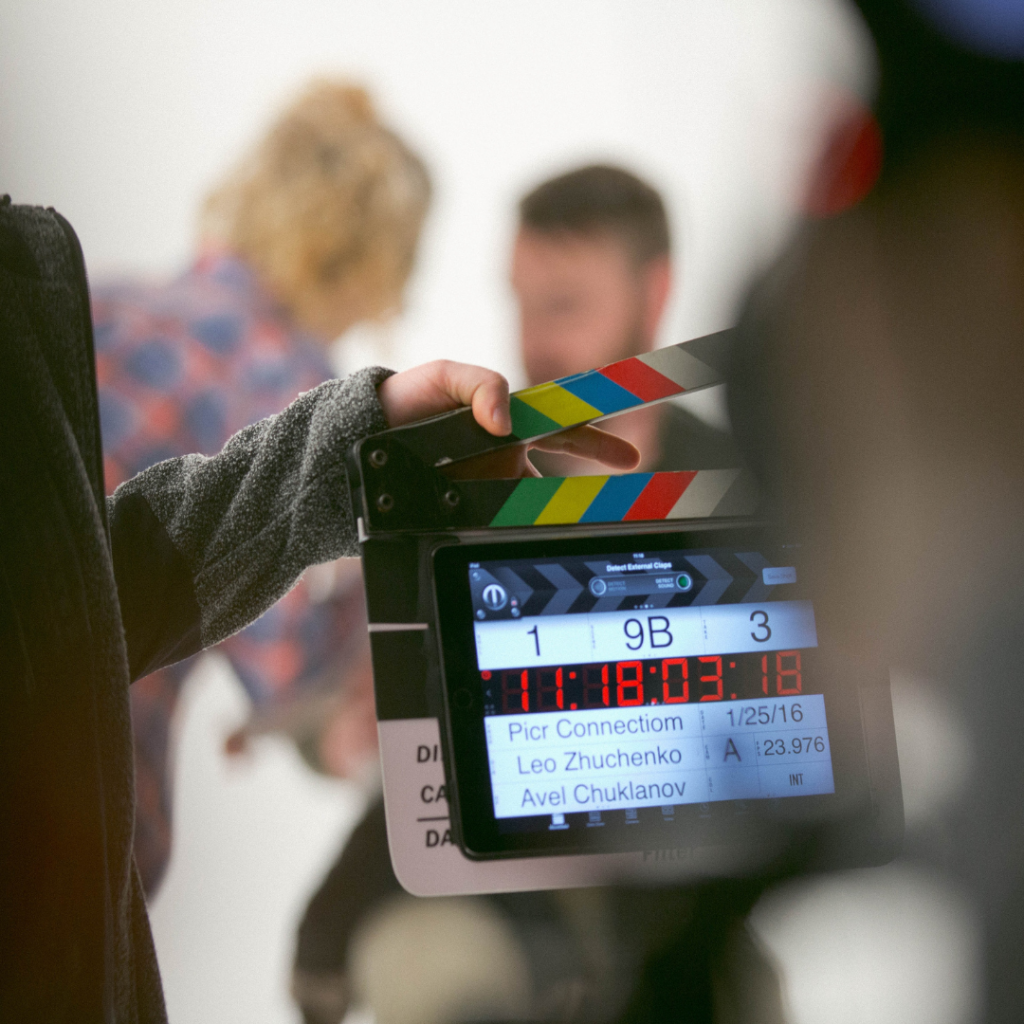 1. Show Expression Through Your Eyes
The camera captures every detail and your eyes convey your thoughts, your feelings, your internal struggles, and your physical impulses. The closer the frame, the stronger the focus. 
2. Think of Silences as Lines
Film/TV will include reaction shots. Show your character's reaction in every moment including during another character's lines and silences. The editor will be looking for reaction shots post-production, so this will increase your screen time!
3. Understand the Audience
As opposed to theatre, your audience is not present while you are performing. Remember that you still have an audience, and it is not the film crew that is around you. Perform for your audience, not the crew.
4. Be Flexible
Schedule changes happen all the time with weather conditions, technical difficulties, transport issues, and the list go on. Be prepared for it, especially for your character. Do not be one of the reasons for the schedule to be late. Be prepared to get it right in the first few takes, and be flexible to the director's wants. 
5. Learn the Language of the Set
Be aware of who does what on the set and learn the jargon that they use. This will make you easier to work with as you will not have to ask around all the time. It is respectful of everyone's role on set.
MAX Agency is a successful Toronto modeling agency representing men, women and children. MAX provides talent for the film, television, fashion and advertising industries as well as appearance in trade shows, promotions and special events.
For weekly MAX Agency news, updates, and Industry tips, follow us on Facebook, Instagram and Twitter! Never miss a moment with MAX Agency!
If you want to join our roster, apply here.
To see our awesome talent check out our roster.
Have any questions? Read our FAQ or contact us at info@maxagency.com