Our Talent Spotlight of the day is Toronto teen model and actress, Kidan P. 
Kidan, who is now a French immersion student in grade 12, has a special past. At 3 years old, she was a poster child for an adoption agency in Ethiopia. Her mother found her through that poster and inquired about her!
Being from the Amhara Tribe in Ethiopia, she only spoke Amharic when she came to Canada. It took 3 months for her to learn English and she is now also fluent in French. 
Her life with her family is all that she knows. The only connection she has to Ethiopia are the photos and stories that her family members have shared with her. But Kidan hopes to change that soon and have stories of her own to share about her birth country.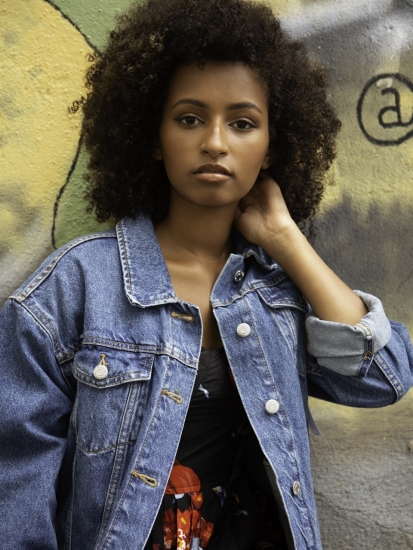 Kidan has started trying ot reconnect to her culture. She has discovered Ethiopian Cuisine here in Toronto and have plans to visit the country soon.
"My mom and I hope to return to Ethiopia, to fund a home that enables women to keep their children and not have to worry about famine. We want to help African women learn trades and skills so that they are able to support their families. During the time that they are learning and getting up on their feet, we will take care of their children until they are able to do so.
Most children are adopted because their parents can not afford to feed them. Many children starve to death or die from other illnesses, from things like living in unsanitary conditions or not having clean water. We can teach them how to grow and preserve food, and help by providing clean sources of water. All while teaching them social skill sets that will help them in all areas of their lives."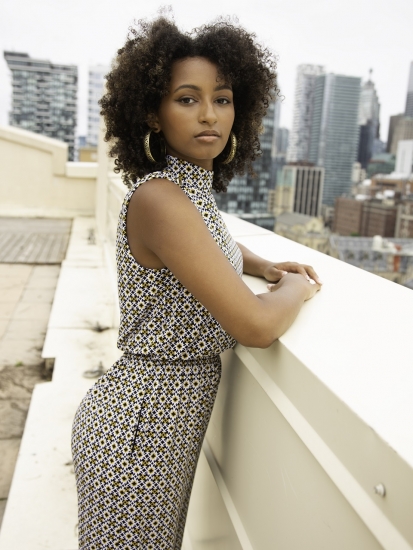 Kidan is now a beautiful young girl who loves to play with makeup to create different looks in her free time. She enjoys taking care of herself with her skin care routine and being organized with her time.
She also loves baking cakes and cookies and is teaching herself to play the piano. All of that while working as a hostess on the weekends!
Since watching Wizards of Waverly Place when she was little, she has looked up to Selena Gomez as an actress, and has wanted to be on TV too. She has recently joined Max Agency to become an actor and model. She is an impressive young talent whom we are proud to represent.
MAX Agency is a successful acting agency in Toronto, representing men, women, and children. MAX Agency is involved in providing actors, models, and entertainers for the film, television, fashion, and advertising industries.
Do you want to be an actor or a model? Join the top Toronto talent agency! Apply now to be discovered! 
For more daily content, follow us on Facebook, Instagram, and Twitter! Never miss a moment with MAX Agency!
For more of our awesome talent check out our roster!