Summer is a great time to develop healthy habits and become the best version of yourself. Try the following to blossom this summer.
1. Get Enough Zzz's
A lack of sleep causes high blood sugar, poor focus, increased appetite, and a weaker immune system. Your body resets during your sleep to get ready to function at its best. Make sure you are getting at least 7 hours of sleep every night. 
2. Hydrate
Drink enough water to stay hydrated, especially when you have been spending time outdoors in the heat. If you struggle with your daily water intake, be creative with it. Add some flavor by dropping a few slices of cucumber or your choice of citrus fruits into your water.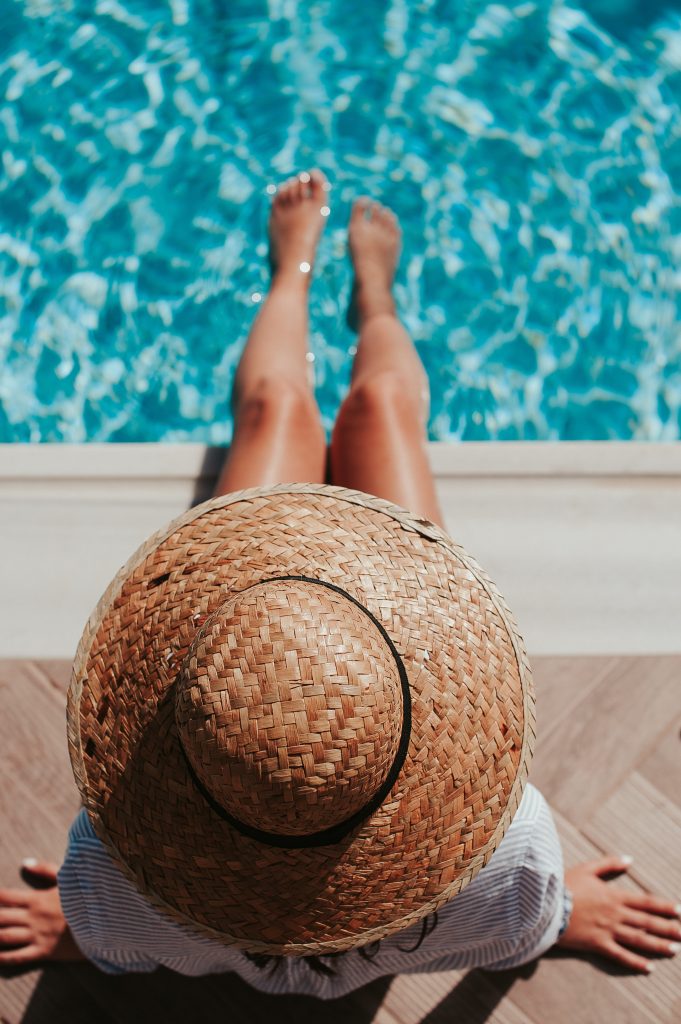 3. Eat More Fiber
Vegetables, fruits, nuts, and grains are rich in fiber, which helps you stay full, so you are less likely to eat mindlessly. Aim to eat at least 25 g of fiber a day.
4. Limit Added Sugars
Inflammation and imbalances in the body, which can be caused by a high blood sugar level, make you cranky and can lead to more serious issues. While natural sugars found in fruits and milk are not harmful, it is usually enough for our daily requirement. Added sugars are what you should be wary of. Look at the labels of the food that you are consuming and aim to limit daily added sugar consumption to 24 grams. 
5. Reduce Alcohol Consumption
Too much alcohol can cause a lot of harm to the body. Limit alcohol to one drink a day for women and 2 drinks a day for men.
6. Exercise
Do some form of exercise to remain active daily. Moving your body will keep you feeling energized and full of life.
7. Spend Time Outdoors
Enjoy the good weather during the summer by choosing outdoor activities. Being outdoors improves blood pressure and heart rate. 
8. Meditation
Mental health is directly linked to physical health. Take some time daily to medidate and refocus your thoughts. Reflect on the good things that you have in your life and practice gratitude. 
MAX Agency is a successful Toronto modeling agency representing men, women and children. MAX provides talent for the film, television, fashion and advertising industries as well as appearance in trade shows, promotions and special events.
For weekly MAX Agency news, updates, and Industry tips, follow us on Facebook, Instagram and Twitter! Never miss a moment with MAX Agency!
If you want to join our roster, apply here.
To see our awesome talent check out our roster.
Have any questions? Read our FAQ or contact us at info@maxagency.com