MAX Agency is a successful Toronto modelling agency representing men, women and children. MAX provides talent for the film, television, fashion and advertising industries as well as appearance in trade shows, promotions and special events.
Here at MAX Talent and Model Agency, weve secured thousands of high-profile auditions for our clients in Toronto and surrounding areas. Here are some of our audition highlights from this week: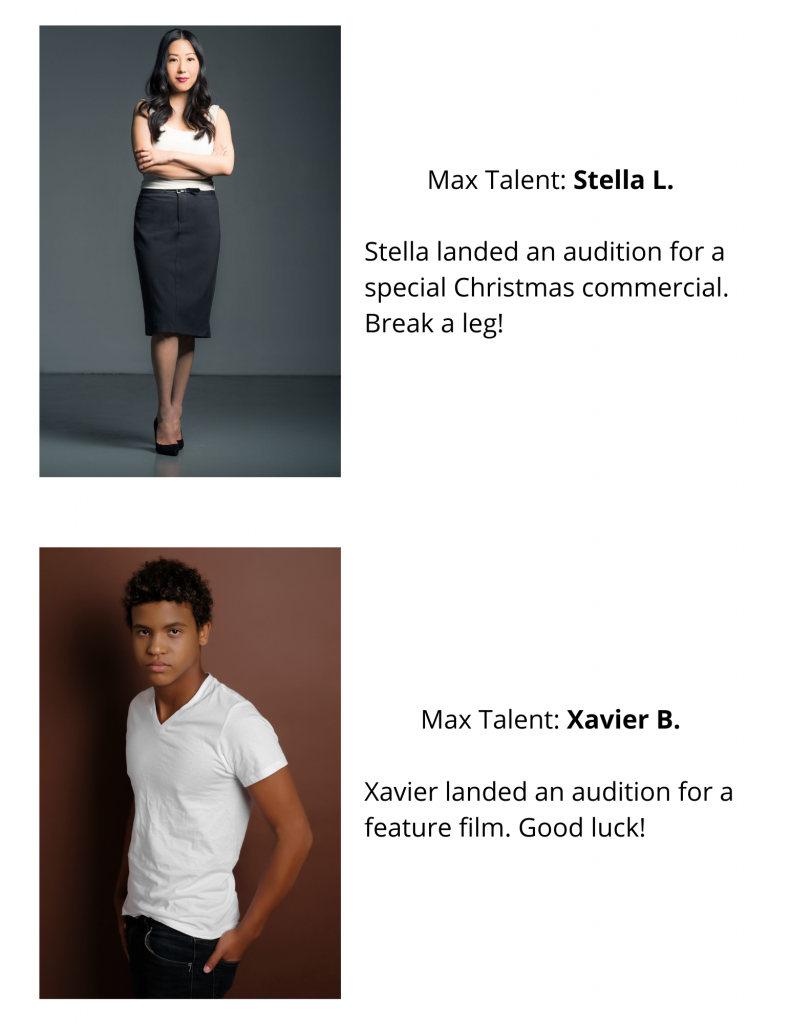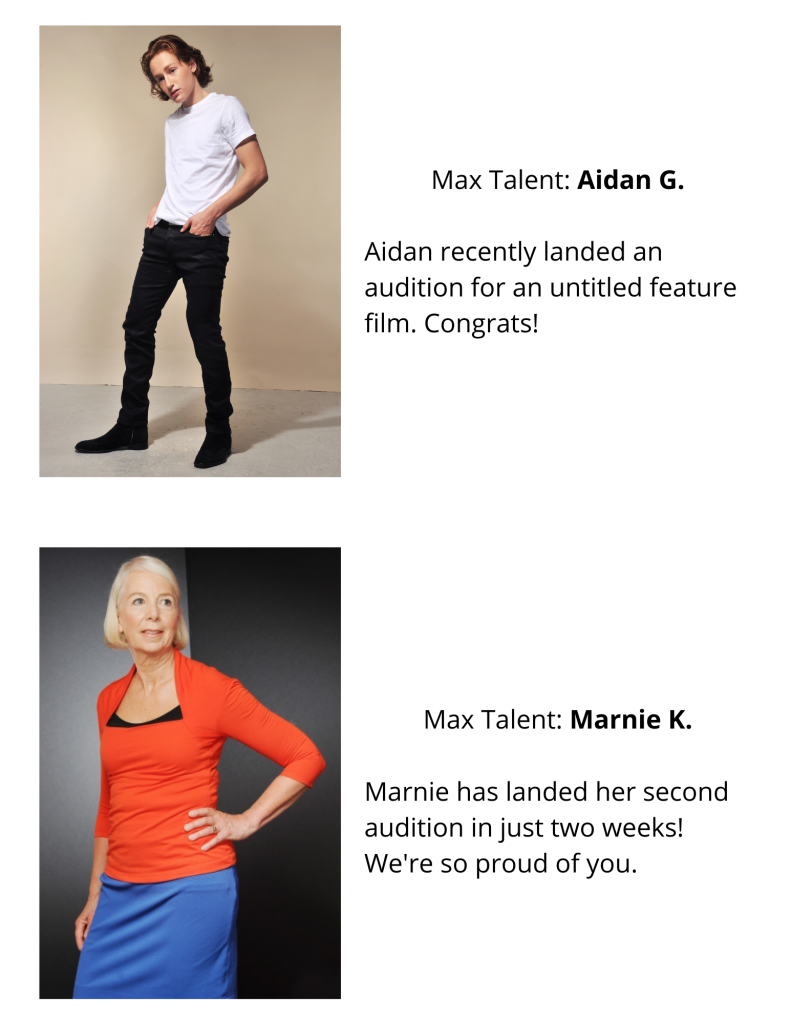 For more daily content, follow us on Facebook, Instagram and Twitter! Never miss a moment with MAX Agency.
For more of our awesome talent check out our roster.
If you want to become one of our talent, apply here.