Our Talent Spotlight of the day is Kaori N.
Kaori has been with MAX for 7 months and has already gotten 15 auditions and 4 bookings! We are happy to feature her on the blog today to share her experience.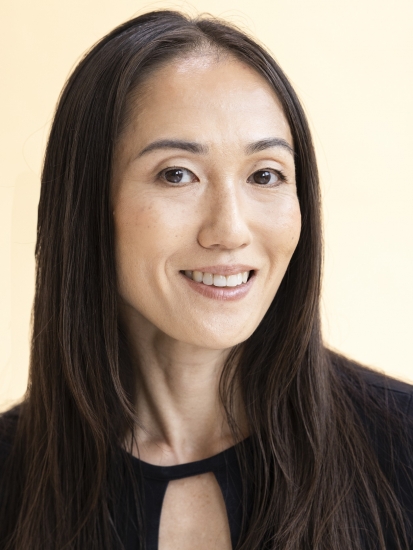 Kaori was born in Tokyo, Japan and moved to Toronto with her parents when she was 9 years old. She spoke no word of English and had to attend ESL classes for the first two years of elementary school in Canada. She was a competitive pianist since childhood, so she continued her study in music into post-secondary education. 
After completing school, she did not feel quite ready to settle into a career. So she went backpacking to various destinations inAfrica and Europe. Her most memorable trips include trekking Mt Kilimanjaro, numerous safari in Tanzania and Kenya, and even the then war-torn Serbia. She even lived in Austria for a year as she enjoyed being away from home. 
After the fun 20s, she spent her 30s and 40 s in the event planning/hospitality industry, managing and executing weddings, Bar/Bat Mitzvahs and corporate events. She then decided to pursue her long-held dream of helping other women in midlife get stronger and healthier. She obtained her personal training certification and she now trains women one-on-one via Zoom.
Check out her personal training business, Daily Flex – A personal Fitness Company here.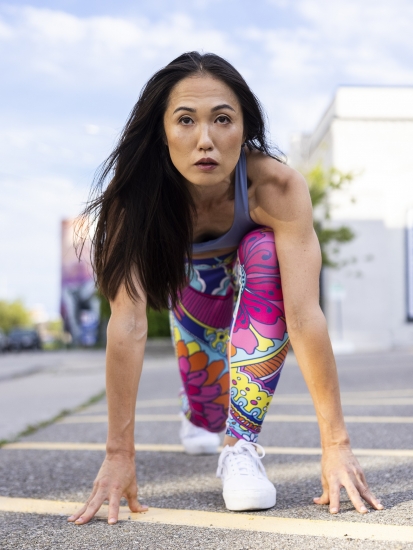 MAX: How did you get into modeling/acting?
Kaori: I was always interested in modelling, but back in the 80s (when I was a teen) I was either not slim enough, tall enough, or the 'industry' was not quite as inclusive yet for non-caucasians.  I considered taking acting lessons but back then I was self-conscious of my English-as-second-language accents in my speech.   Fast-forward into the year 2021, in the middle of one of the covid pandemic lockdowns, I sent my photos to Max Agency – just to see "what might happen."  After all, I felt that the society had become much more inclusive of the older population (I'm 51) and non-caucasion ethnicities, I thought that I might have a chance at securing a job or two! 
MAX: How has your experience been with MAX? Any memorable moments from set?
Kaori: A recent shoot for an upcoming theatrical-release film was a great experience!  They took my head cast to design facial prosthetics for my role!  More inspiring was about working with a team of hard-working and talented crew – I miss working with them now that the shoot has wrapped, and am keeping my fingers crossed that I will get to work with them again in the near future.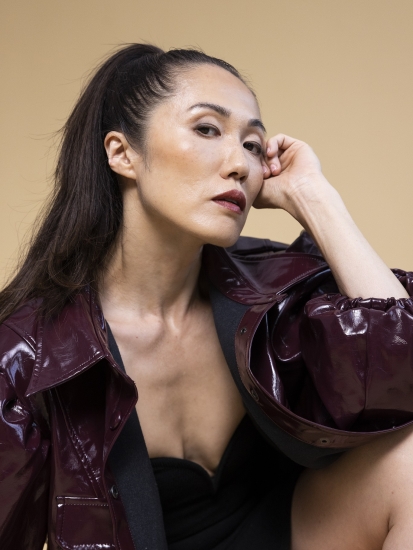 MAX: What is your dream role?
Kaori: I'd love to be cast as a futuristic humanoid robot in Westworld in a battle scene.  Or a Pepto-Bismol commercial and sing or dance along to its catchy jingle!  I would also love a chance at fitness modelling or be featured as an editorial/catalogue model for any one of my favourite fitness attire brands.  
MAX: What is the best advice that you have received about getting into the industry?
Kaori: Don't 'overact'.  Expand your network.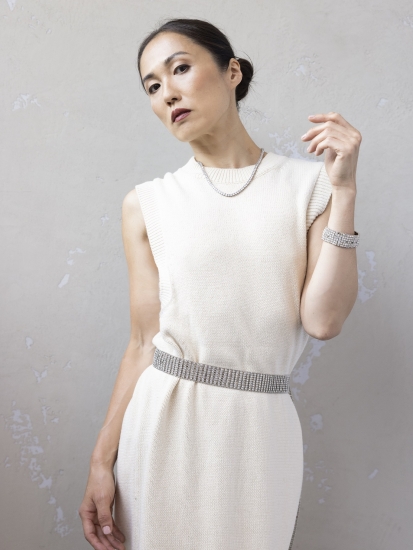 To book Kaori N., contact bookings@maxagency.com
Did you know that MAX Agency is always seeking new models and actors to fill roles in commercials, TV series/film, and print?  Don't wait another day to pursue your dreams, get discovered by MAX today!
For more weekly MAX news, updates, announcement, and industry tips, follow us on Facebook, Instagram and Twitter! Never miss a moment with MAX Agency.
If you want to join our roster, apply here.
To see our awesome talent check out our roster.
Have any questions? Read our FAQ or contact us at info@maxagency.com