All good things must come to an end… (summer, I'm talking to you). The time has come to once again swap out our bikini's for something a little warmer, like sweaters and actual pants. However, you'd be lying if you weren't a little excited about fall fashion trends, including pumpkin spiced everything. 
As a top Toronto modeling and acting agency, MAX is here to give you a little something to look forward to despite the looming "winter is coming" thinking that this season brings. From fuzzy fur coats, metallic prints, to matching sets, there's something on this list for everyone.
And if you're looking to get specific about which trends you want to wear, check out our MAX Agency Instagram account to give you the inspo you need!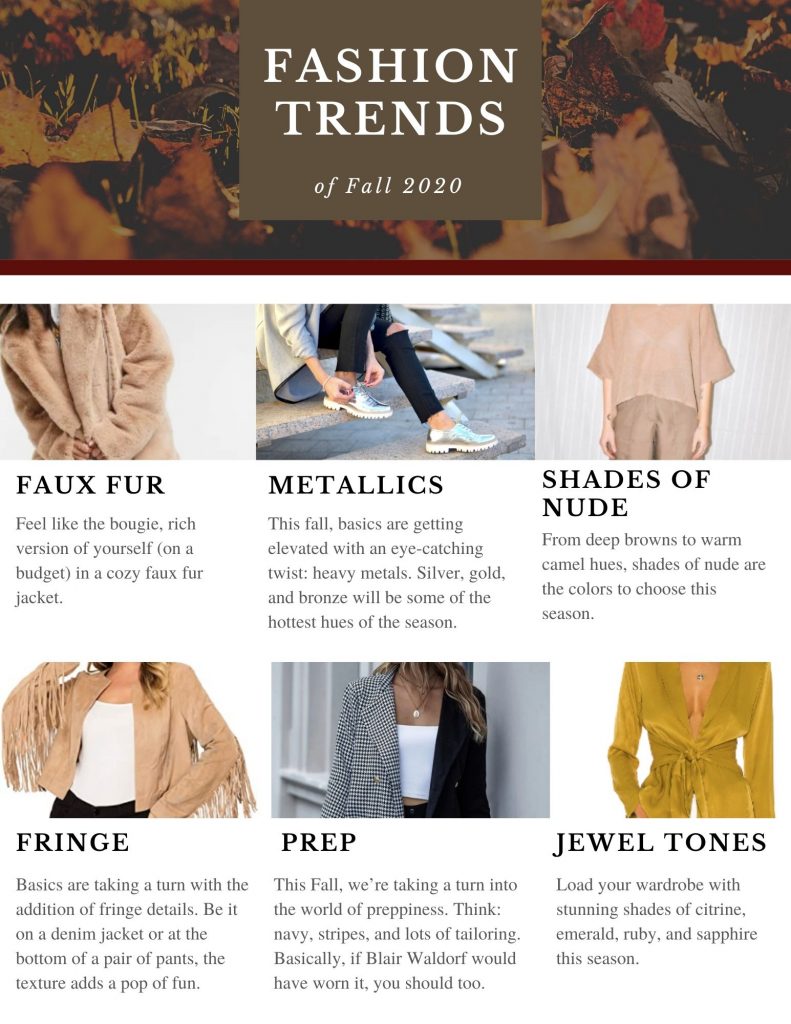 Fall weather in Toronto can be gloomy, but you can use these fashion tips to help liven up your wardrobe this season! 
MAX Agency is a successful Toronto modeling and acting agency representing men, women and children. MAX provides talent for the film, television, fashion and advertising industries as well as appearance in trade shows, promotions and special events.

For weekly tips, follow us on Facebook, Instagram and Twitter.
Never miss a moment with MAX Agency.
Max Agency is seeking new models and actors to fill roles in commercials, TV series/film and print. If you want to join our roster, apply here to get discovered today.
To see our awesome talent check out our roster.