Happy Tuesday MAX Agency family! We hope you had a happy, safe, and blessed Thanksgiving weekend. 
To kick-off the week, we are so excited to introduce a few new members to our MAX Agency roster of Talent; Famous I, and Raheem R!
Are you interested in joining our elite group of models and actors? MAX Agency is seeking new male and female Talent to fill roles in TV, Film, Runway, Print, Promotions and so much more! Dont wait another day to pursue your dreams, fill out an application with Canadas leading Agency today!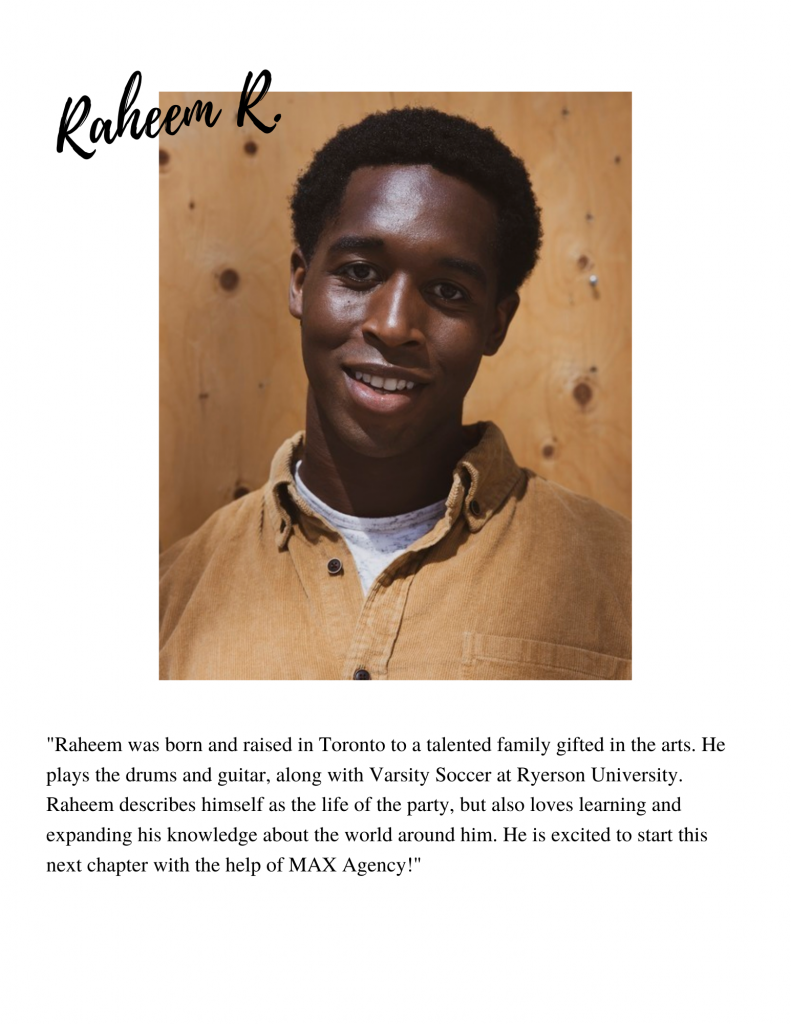 MAX Agency is a successful Toronto modelling agency representing men, women and children. MAX provides talent for the film, television, fashion and advertising industries as well as appearance in trade shows, promotions and special events.
For weekly MAX Agency news, updates, and Industry tips, follow us on Facebook, Instagram and Twitter! Never miss a moment with MAX Agency!
If you want to join our roster, apply here.