Introducing MAX Talent, Nolan R. He is soon going into Grade 3 and has a Filipino/European background.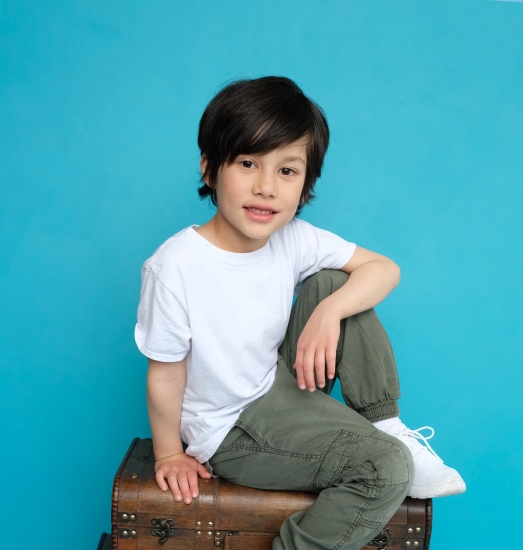 His hobbies are playing with his neighborhood friends, biking, swimming, playing Legos, and Minecraft.
Nolan is very outgoing! He loves acting and making his friends laugh. He is fond of being in front of the camera, which led him into acting and modeling.
His dream role is to play a young Keanu Reeves in a movie because everyone keeps telling him that he looks like a child Keanu Reeves! Nolan also wants to be in a Star Wars movie one day.
How has your experience been with Max Agency?
"Our experience with Max Agency has been terrific. We are always kept updated in a timely manner regarding any photoshoots or acting projects that Nolan has been submitted for. "
"Nolan has had so many good experiences in the projects that he was accepted in and is constantly growing and learning from all of them. Thank you Max Agency for providing Nolan with this invaluable experience!"
What is the best advice that you have received about getting into the industry?
"Bring activity books, iPad, etc or anything that will keep your child busy during downtime while on a shoot because there will be plenty of downtimes."
MAX Agency is a successful Toronto acting agency representing men, women, and children. MAX Agency is involved in providing actors, models, and entertainers for the film, television, fashion, and advertising industries.
Do you dream of acting and modeling? Does your child have a natural talent in front of the camera? Apply now to be discovered! 
For more daily content, follow us on Facebook, Instagram, and Twitter! Never miss a moment with MAX Agency!
For more of our awesome talent check out our roster!